Burlington Northern Caboose number 12132
The caboose has almost disappeared from mainline railroading today. Originally used as a place for the rear train crew to ride, including the conductor. As crew numbers were reduced and moved to the locomotive, there was less and less need for a caboose. The end for most caboose use came when the End of Train Device was developed and came into mainline use in the early 1980s. The early EOT transmitted air pressure information to the locomotive, so the conductor and brakeman could move to the locomotive. Current EOT devices can transmit even more information including air pressure, train movement, and can even release the air pressure from the rear in an emergency braking application. Some cabooses are still in use today for crew protection on jobs that require long backup moves. Many current cabooses in use are actually called Shoving Platforms because of this.
According to rrpicturearchives.net, our caboose was built in March of 1977 for the Burlington Northern Railroad. After being retired by the Burlington Northern Santa Fe Railway (a result of a merger between the Burlington Northern Railroad and the Atchison Topeka and Santa Fe Railway), it was donated to the state fair and placed next to the Roca Depot at the State Fair Grounds in Lincoln. When the fair moved to Grand Island after the 2009 fair, the caboose was deemed surplus and needed a new home or it would be sold for scrap. Funds were raised and the caboose, along with the Roca Depot were moved to the current location at the Lancaster County Fair Grounds. We use the caboose as part of our mission to preserve the history of Lincoln area railroads.
BN Caboose 12132 is located with the Roca Depot at the Lancaster Event Center
The BN Caboose is open for tours.
Saturday and Sundays Only
Memorial Day – October 1st.
Noon – 4PM
Where?
4100 N. 84th St.
Lincoln Nebraska 68507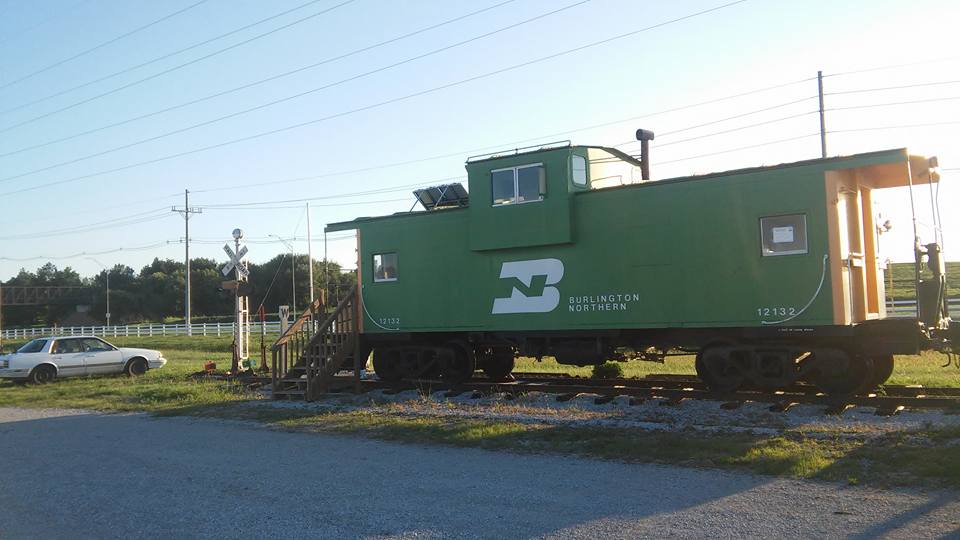 Photo by Alex Anderson. Used with permission.