In Memoriam
LARHS members who are no longer with us, yet in our hearts forever.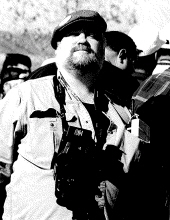 Trevor Morgan was a member and past president of our club. In our club he was known for his kitbashed and scratch built models, and his willingness to help others learn to do the same.
His favorite railroads were the Rock Island and Missouri Pacific.
His Obituary is as follows:
March 15, 1949 – December 13, 2016
Trevor F. Morgan, 67, of Lincoln, passed away Tuesday, December 13, 2016.
Born to William and Ruth (Ruetz) Morgan on March 15, 1949 in Santa Barbara, California.
Trevor worked at Bryan hospitals for 36 years, where he worked in the Cath lab and later as EKG Technician.
Trevor was one of the first FM DJs for KFMQ and later KZUM where he was known as Mr. Natural to all his listeners.
Trevor was a craftsman who enjoyed model trains. He was a 3 time president of the Lincoln Area Railway Historical Society.
He is survived by his son; Tristan Morgan who will miss him dearly.
He was preceded in death by his parents; William and Ruth Morgan.
Earl E. Ford was a member and past president. He was our first museum curator and took good care of our collections. He would select certain parts to be displayed during our shows.
Earl's Obituary is as follows:
May 22, 1935 – June 30, 2017
Earl E. Ford, 82, of Lincoln, passed away peacefully at home June 30, 2017.
He was born May 22, 1935, in Omaha to George and Martha (Carpenter) Ford.
Preceded in death by his parents; sisters, Patricia and Yvonne.
Survived by brothers, Jerry and Dennis Ford; sons, Jory and Mark Ford; daughters, Lea Ann Smith and Wendy Blake; wife of 30 years, Merry Ford and blended family members, Christopher Holt, Alysha Holt (preceded in death) and Amber Ott; numerous grandchildren and great-grandchildren.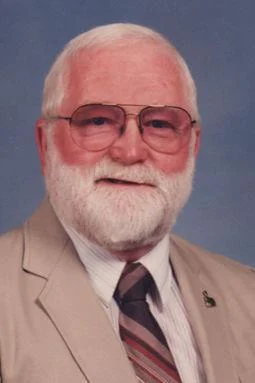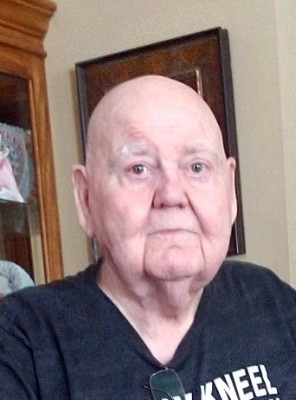 Charles "Buzz" Buswell was a member and past president of our club. He was also a long time chair of our Annual Train Show, seeing through multiple locations from Pershing Arena to the current Lancaster Event Center.
In our club he was also known for his kit-bashed and scratch built models. A club favorite was his outhouse on wheels for the maintenance crews to use.
His smile and willingness to help others get into the hobby was his gift. "Have I got a deal for you!" was his trademark. His favorite railroads were the Duluth and Missabe Iron Range, and the CN.
His Obituary is as follows:
Charles McKinley Buswell, 75, died Wednesday January 19, 2022, at home in Lincoln, NE.
Charles always wanted to be "burned-urned and spurned".
Charles was born in Hastings, NE, October 14, 1946 to Charles M. Buswell and Helen (Dahlke) Buswell.
Charles worked for 30 years as a boiler operator at K Street Plant, meter reader and the last few years as a credit representative with Lincoln Electric System.
Charles was married to Jeanne Ann Clampitt, June 17, 1967. They had eloped and was married in Colorado. They loved traveling, and had been to nearly all of the states in the USA. Canoeing, camping with friends and family was a passion. Many canoe trips in the Quetico in Canada with Jeanne and family and friends.
Charles had many hobbies over the years. He raised Show Pigeons. He loved Trumpeters and Tumbler Pigeons and took them to shows and fairs. He loved to go hunting with his son Robert and best friend Larry Hettler.
His other passion was Model Railroading. He was a member of the Lincoln Area Railway Historical Society and was show chairman, along with Jeanne for many years. He had HO trains to begin with and switched to Lionel 0 Gauge. He always loved helping kids get involved in Model RR and helping widows by appraising their husband trains so no one would take advantage of the widows.
He was also a lifetime member of NRA and member of Nebraska-IA RR Association, and Duluth and Missabe Association.
Those left to cherish his memory, are his wife Jeanne Ann (Clampitt) Buswell of Lincoln, son Robert of Lincoln, daughters Christine (Buswell) Cook of Lincoln and Shari (Buswell) Pring of Lincoln; 3 grandchildren Brittany, Brandon & Sully, along with 4 Great-Grandchildren; Nevaeh, Avery, Ariah and Rudy Jr. Also, brother Allen Buswell of Colorado, 2-sisters Sue (Kenny) Hostettler, Deb Hopkins and brothers Rick (Jenny) White and Pat White all of Grand Island.
Larry Angle was a member and our longest serving president.
During his presidency, he kept our club going during loss of our home when the state fair moved to Grand Island.
He helped to keep spirits high when we had to pack our museum and layouts into storage, as well as in the search for a new home.
His smile, and his abilty to calm upset was a gift.
Larry's Obituary is as follows:
Laurence "Larry" Angle
June 19, 1950 – July 9, 2022
Laurence "Larry" Angle, age 72, of Lincoln, Nebraska passed away on Saturday, July 9, 2022